Thoroughbred Motorsports motor tricycle
Author:Esway
Source:www.eswaychina.com
Release on :2017-03-31
Thoroughbred Motorsports motor tricycle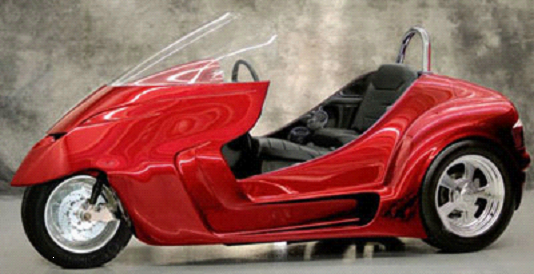 The three rounds of motorcycle from Thoroughbred Motorsports company: three wheels, with ford's 2.3 -liter four-cylinder engine, power up to 155 horsepower.
In addition, the three-wheeled motorcycle is equipped with five speed automatic transmission, cruise control function, as well as the airbag and the electric heated seats.
Environmental protection, reduce carbon emissions.
If you don't want to use gasoline again, replace your traffic tools,you can take follow models,Click to view details.
Carbon fiber electric folding scooter
ET Mini Q remove battery folding electric bike
E5 Esrover citycoco electric motorcycle 60V/48V,also have remove battery version
Welcome to view our website:www.eswaychina.com to know Chinese electric transport tool manufacturer
Wholesale please send inquiry:here