A zoo hidden inside a Swiss army knife
Author:Esway
Source:www.eswaychina.com
Release on :2017-12-28
A zoo hidden inside a Swiss army knife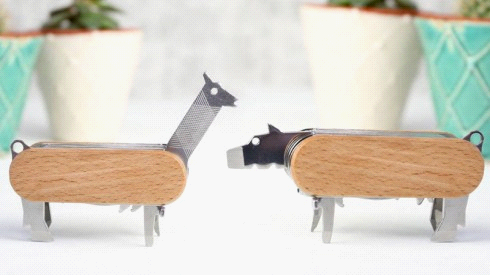 A versatile Swiss army knife, hidden inside a zoo.
It is still the classic Swiss Saber-style multi-function knife / tool structure, except that each knife and tool inside turns into different animal shape, for example, the bottle opener becomes a rhinoceros long and big Head, while the long nail file, then become a giraffe ~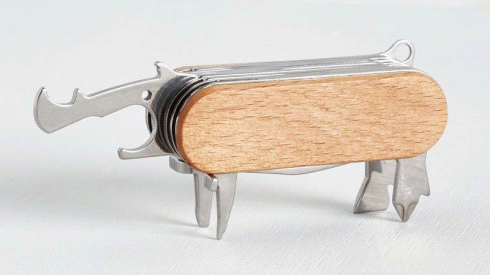 If you also like Novelty product,Click to view our spy hidden camera details.
1080P WiFi Nanny Clock IR Night Video Camera With Motion Detection Function
1080P USB Wall Charger Motion Detection Hidden Camera
1080P Spy Pen Camera DVR,can write,can record
1080P Sport Wearable Bracelet Portable Spy Wristband Hidden Camera
Welcome to view our website:www.eswaychina.com to know more.
Wholesale please send inquiry:here