From the trail to the boat: Quadski multi-purpose four-wheel motorcycle
Autor:Esway
Quelle:www.eswaychina.com
Lassen Sie auf:2017-06-05
From the trail to the boat: Quadski multi-purpose four-wheel motorcycle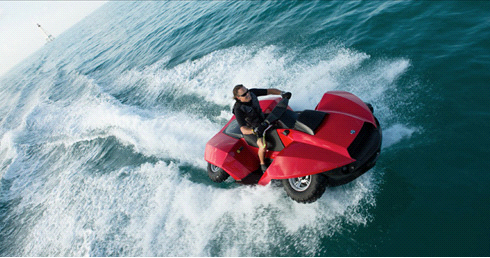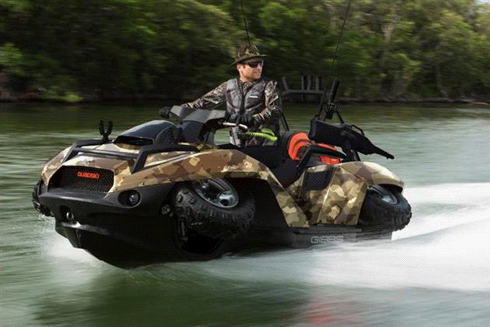 From GIBBS company's Quadski multi-purpose four-wheel motorcycle, it is not only a super four-wheel off-road capability motorcycle, also is a super yacht - you just need to wait for 5 seconds, let it take up four wheels, can fly on the water!
Body weight 535 kilograms, to provide the BMW 1300 ml volume 4 cylinder engine as power, even with the biggest load of 120 kg, it also can easily reach almost 72 km/h speed on land and water.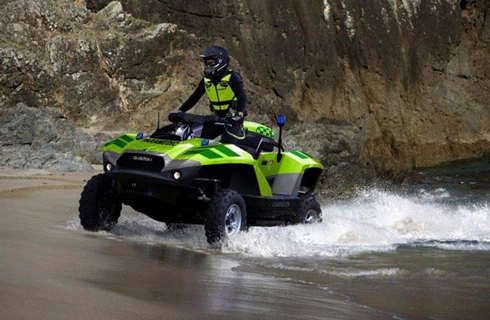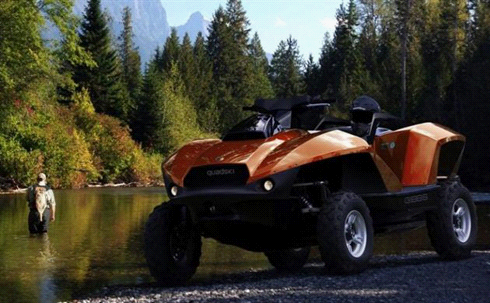 If you also like Novelty product, Click to view our spy hidden camera details.
1080P WiFi Nanny Clock IR Night Video Camera With Motion Detection Function
1080P USB Wall Charger Motion Detection Hidden Camera
1080P Spy Pen Camera DVR,can write,can record
1080P Sport Wearable Bracelet Portable Spy Wristband Hidden Camera
Welcome to view our website: www.eswaychina.com to know more.
Wholesale please send inquiry: here