Flying Carpets For Pets
Autor:Esway
Quelle:www.eswaychina.com
Lassen Sie auf:2017-05-27
Flying Carpets For Pets
Micasa is a Swiss furniture retailer, MiCasa also set up a subsidiary- MiCasa Lab, engineers and designers will work together to variety of innovative furniture research and development for the task.
Their latest "toy" is Flying Carpets For Pets, the basic structure is built-in six pairs of neodymium magnets blanket, through their magical technology, this blanket will be able to carry 2.4 kilograms of small dog was soaring 7 centimeters and was very smooth.
MiCasa Lab revealed that their immediate goal was to raise 10 kilograms pet to 20 centimeters high while the long-term goal would be to raise an adult.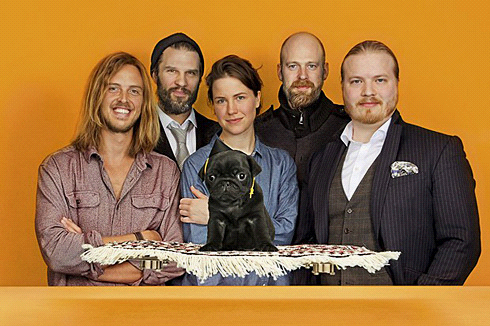 If you also like Novelty product, Click to view our spy hidden camera details.
1080P WiFi Nanny Clock IR Night Video Camera With Motion Detection Function
1080P USB Wall Charger Motion Detection Hidden Camera
1080P Spy Pen Camera DVR,can write,can record
1080P Sport Wearable Bracelet Portable Spy Wristband Hidden Camera
Welcome to view our website: www.eswaychina.com to know more.
Wholesale please send inquiry: here